The Norfolk Coast Path officially opened in 1986 as a long-distance footpath from Hunstanton to Cromer. It is 47 miles/77 km and crosses beaches, dunes, seafronts and passes through small villages. The terrain is gentle and easy walking, and many sections of the route can be accessed by wheelchair users.
Since then the route has been lengthened, and now includes the coastline from Cromer to Hopton-on-Sea, past Great Yarmouth.
Two long-distance paths combined make up a National Trail: the Peddars Way, and the Norfolk Coast Path. Together they cover some 130 miles in total.
---
Walk Statistics
Cromer to Burnham Deepdale = 40 miles/65 km
Terrain: easy
Book: National Trail Guide: Peddars Way and Norfolk Coast Path by Bruce Robinson
Access: Buses are available from Kings Lynn and along the coastal road from Wells and Cromer.
Food & Drink: pubs, cafes, restaurants and shops are centred around the many small towns and villages along the route, especially in the summer months. It is a touristic area and therefore is seasonal.
Accommodation: There are numerous campsites and b&bs on the coast depending on your needs. Please check online for more information.
Transport links: First Bus website is a good place to find out which buses are available from Norwich. For information on the prices and timetables of the Coasthopper buses from Sanders Coaches Ltd (CH1 and CH2 lines) please click here.
See trains to Cromer, Sheringham and West Runton at thetrainline.com.
Overview of Trip
Day 1: Distance 8 miles, Time 2h 36m, Cromer to Weybourne
Day 2: Distance 20 miles, Time 6h 47m, Weybourne to Wells
Day 3: Distance 12.5 miles, Time 4h 30m, Wells to Burnham Deepdale
---
Day 1 – Arriving At Start And Leaving Cromer
Many people do the Norfolk Coast Path starting from Hunstanton. However, I decided to do it the other way around and start at Cromer. It meant that I didn't have to spend hours travelling before walking on the first day. I was itching to get going, so I booked a train to Cromer in the morning and I was off.
The weather was good, windy, but sunny and quite warm, although the main heat of the summer was definitely leaving. It was the end of August 2019 and seemed like a good time to go.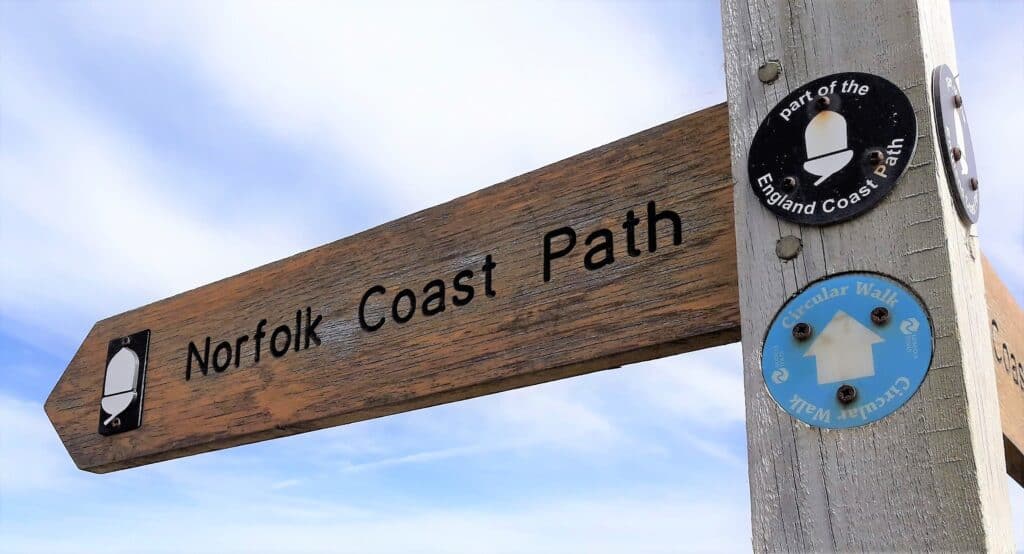 It's pretty easy to stay on course on the Norfolk Coast Path, being as you generally need the sea to be on the same side as it last was when you looked. Finding the acorn trail markers through Cromer and West Runton was easy.
Later there is a choice of walking on the beach, which is fine at low tide or to go high and walk on the cliff edge for a better, albeit windier perspective.
It took me a while to find my stride, and I noted almost instantly how uncomfortable my 20-year-old Jack Wolfskin rucksack was. Note to self: buy a new rucksack before the next trip. (Update: I bought myself an Osprey Exos 48 as soon as I got home!)
West Runton
There are many caravan sites on this section of the coast, and the trail passed through one of them directly out of Cromer.
West Runton is a lovely seaside village with a couple of nice cafés, and a pub and is well worth the visit.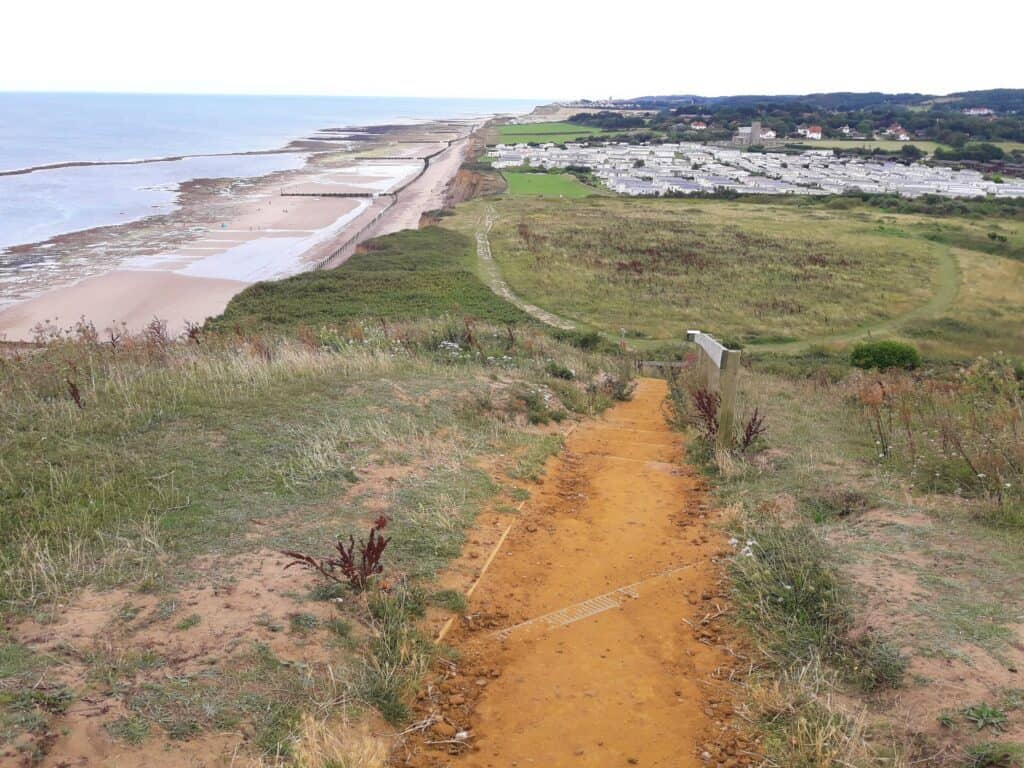 From West Runton the path climbs up Beeston Hill, where I had a little rest on one of the several seats and admired the view. The wind was still quite fresh, and it was now a bit cloudy.
Sheringham
Approaching Sheringham there was plenty to watch. The beach was full, despite the brisk wind, and there were people buying icecreams and having fun.
The path follows the seafront, and passes the old Lifeboat Station.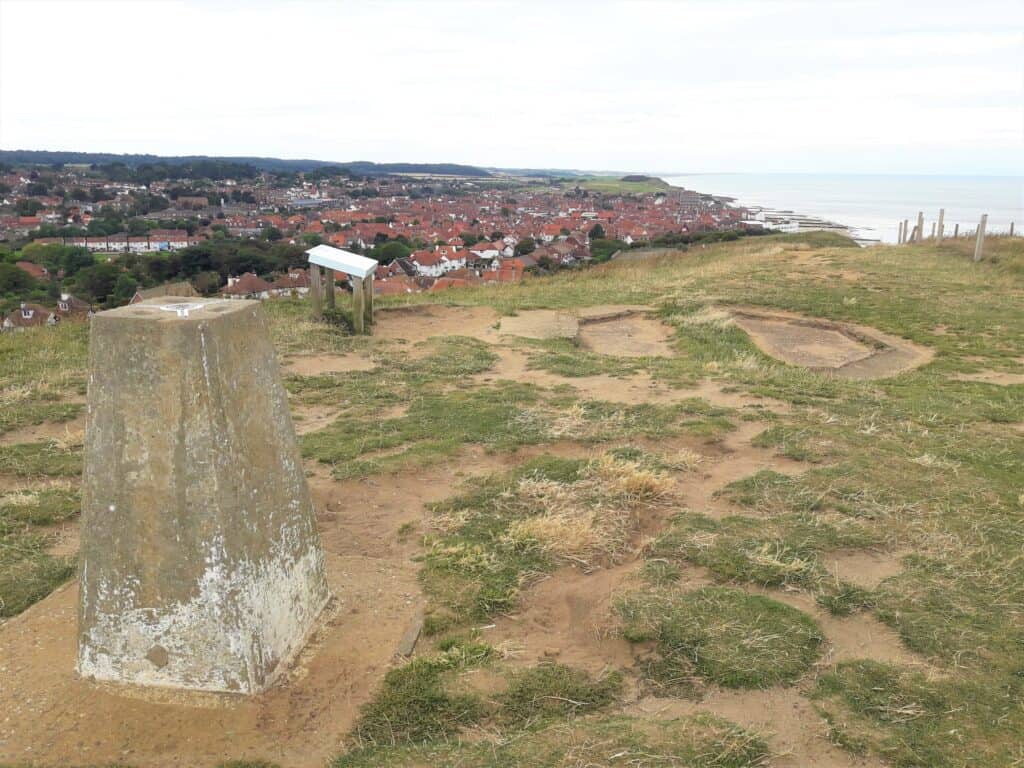 Towards Weybourne
Leaving Sheringham I decided to walk along the beach, as the tide was more or less out.
However, I became increasingly aware that the beach was becoming narrower and narrower over time. Up ahead it looked as if the beach would disappear completely, so I looked for a route to take me up onto the cliff edge.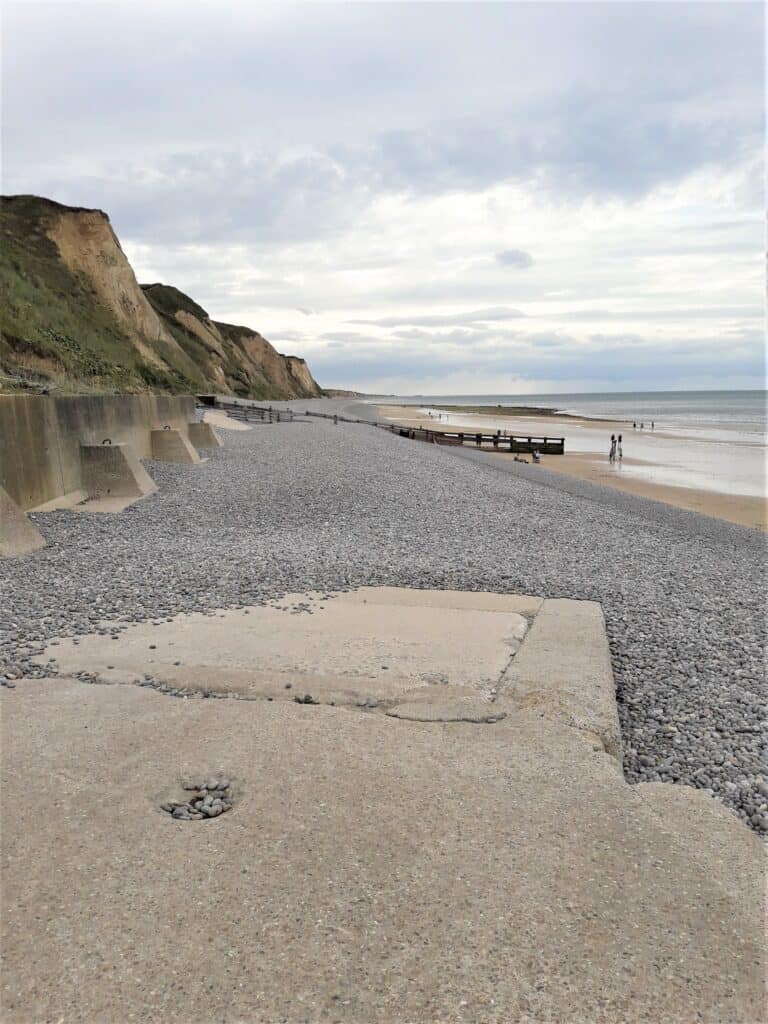 As I arrived at the beginning of Weyboune I came across two Polish girls camping on the cliff edge. I stopped to chat with them for a while and we shared some camping stories. It felt good to connect.
Reaching The Campsite
I arrived at Foxhills Campsite in Weybourne at just after 5 pm feeling nicely tired and happy to get my tent pitched. The lady that met me was very welcoming, there were hot showers, a veggie curry pack for dinner plus of course plenty of tea on the stove.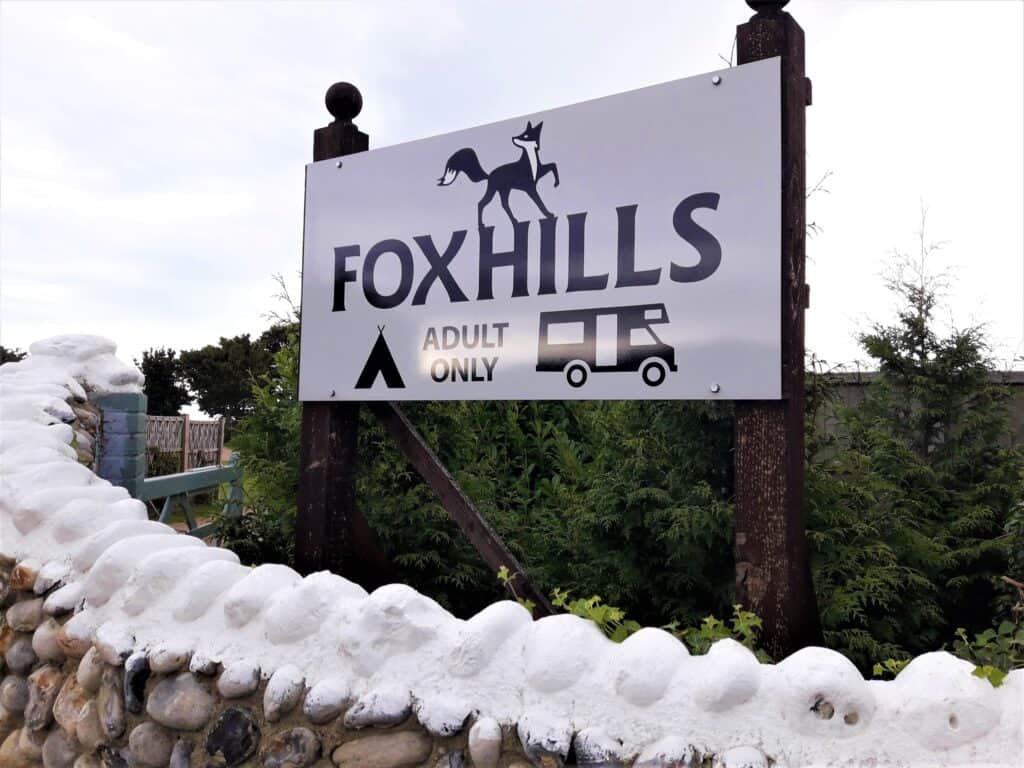 ---
Disclaimer: Please note that this post may include affiliate links to products which may provide a commission to me at no extra cost to you. For more information, you can read my affiliate disclosure in my privacy policy. All opinions are my own, and I only recommend products I believe in.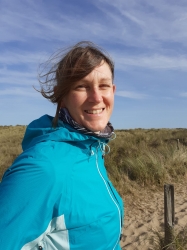 Latest posts by Karen Branscombe
(see all)