You can read Day 1 here.
I got up early and had a nice breakfast of overnight oats before packing my tent away. However, I wanted to look around Weybourne a little before getting started on some stoney beach walking.
There is a nice church, a pub, and a little corner shop with a café attached which was just opening up as I passed by. It was too good an opportunity to pass up, so I bought some fruit and stayed for a pot of tea.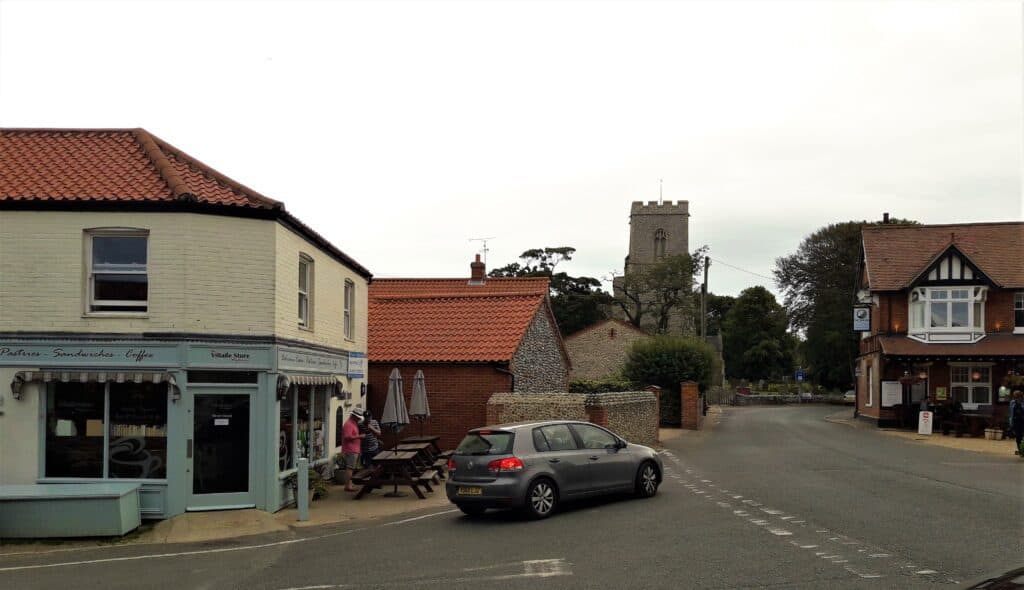 I was underway by 8 am feeling good. It's amazing what a good cup of tea can do for you. On the beach the sun was shining, and the tide was high, bringing lots of fishermen to try their luck.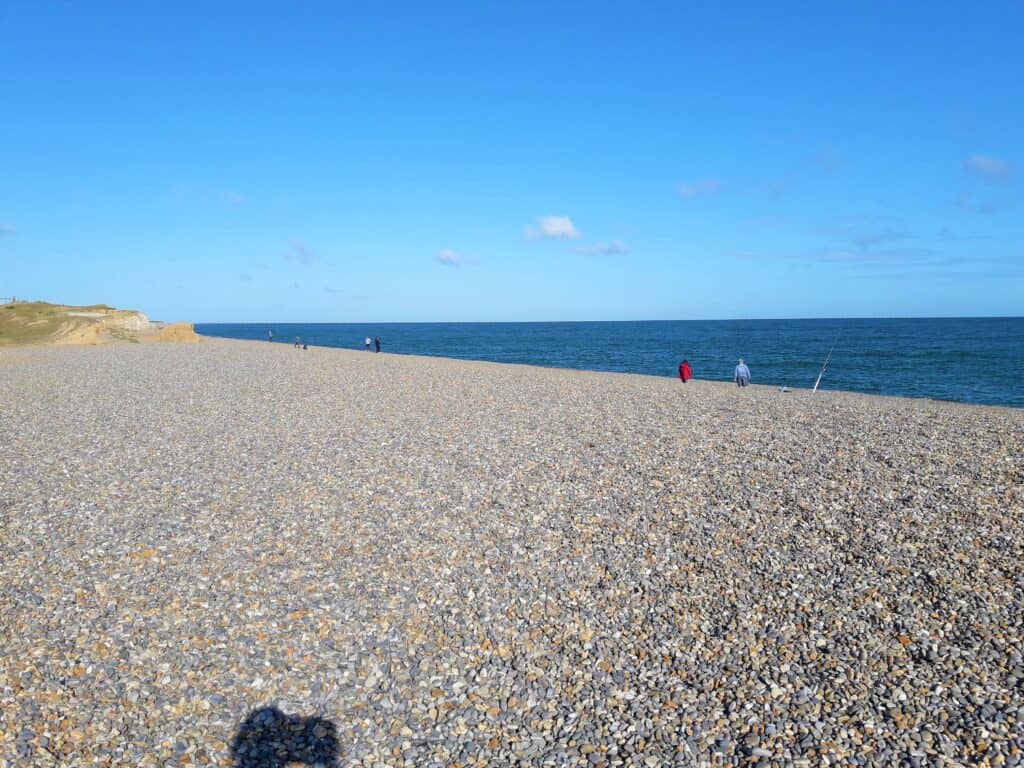 I found this section quite hard going. The stones made the walking hard work, and there was a chilly wind blowing in my ears which increased as time passed. (I have sensitive ears and easily get earache.) It continued like this all morning until I reached Cley (pronounced cligh to rhyme with high).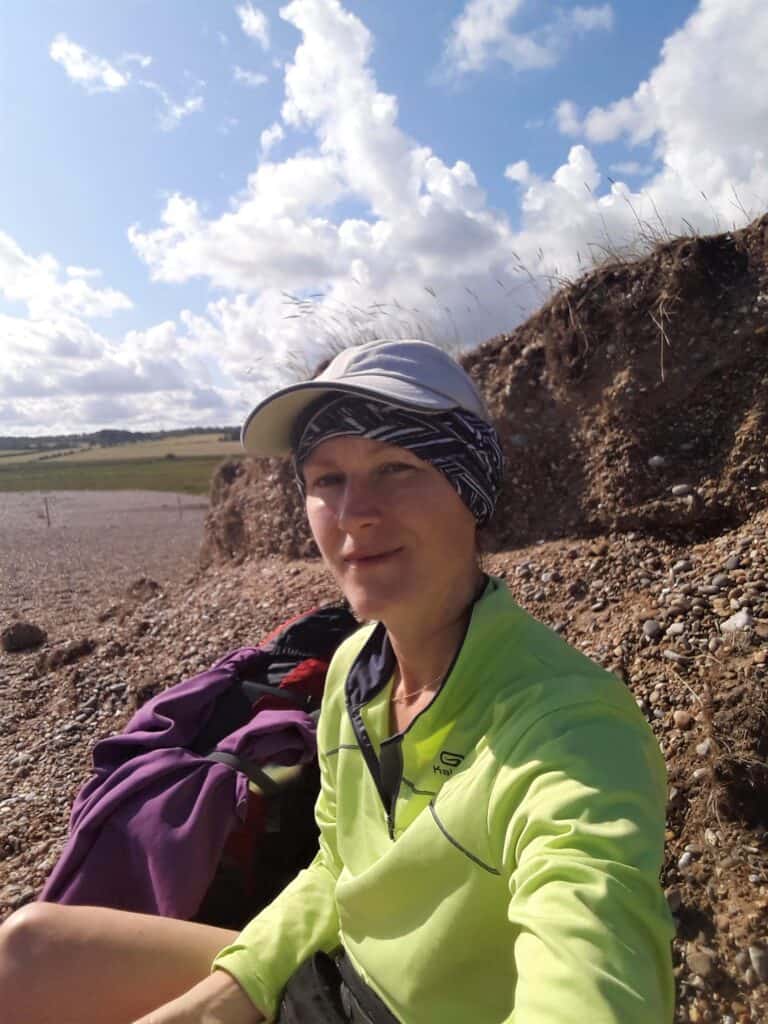 Cley
I have fond memories of Cley as I spent a lot of time in this region as a child. The trail cut in round the back of the windmill, and came out in the middle of the village.
There is still a traditional smokehouse here, so if you're into smoked fish then you'll love stopping here to pick up a tasty bite.
This could be a great spot to get some lunch, as there is some choice between a cafe (seasonal), a pub and there's a shop here too.
Personally, I had planned to get some lunch in Blakeney later to encourage myself to push on, but I needed to get something for tomorrow's breakfast and some snacks. I wasn't disappointed. To my surprise they even had individual porridge pots!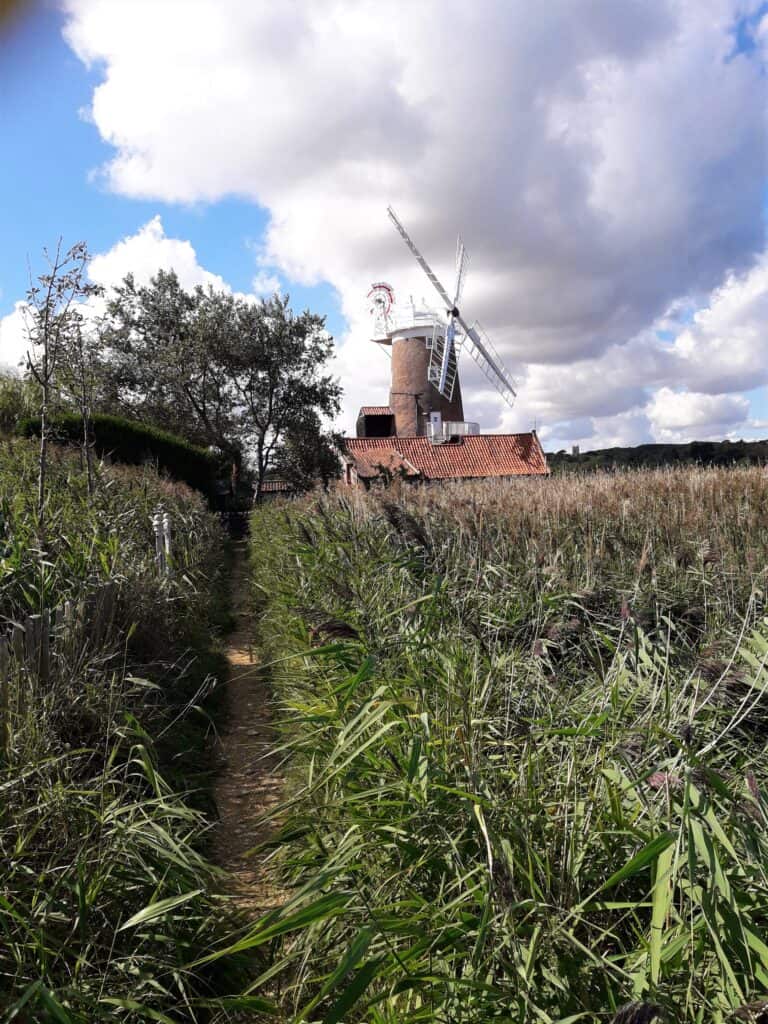 Blakeney
To reach Blakeney you have to walk on the road for a short way through Cley, and then turn right heading back towards the sea on a raised footpath through the marshes.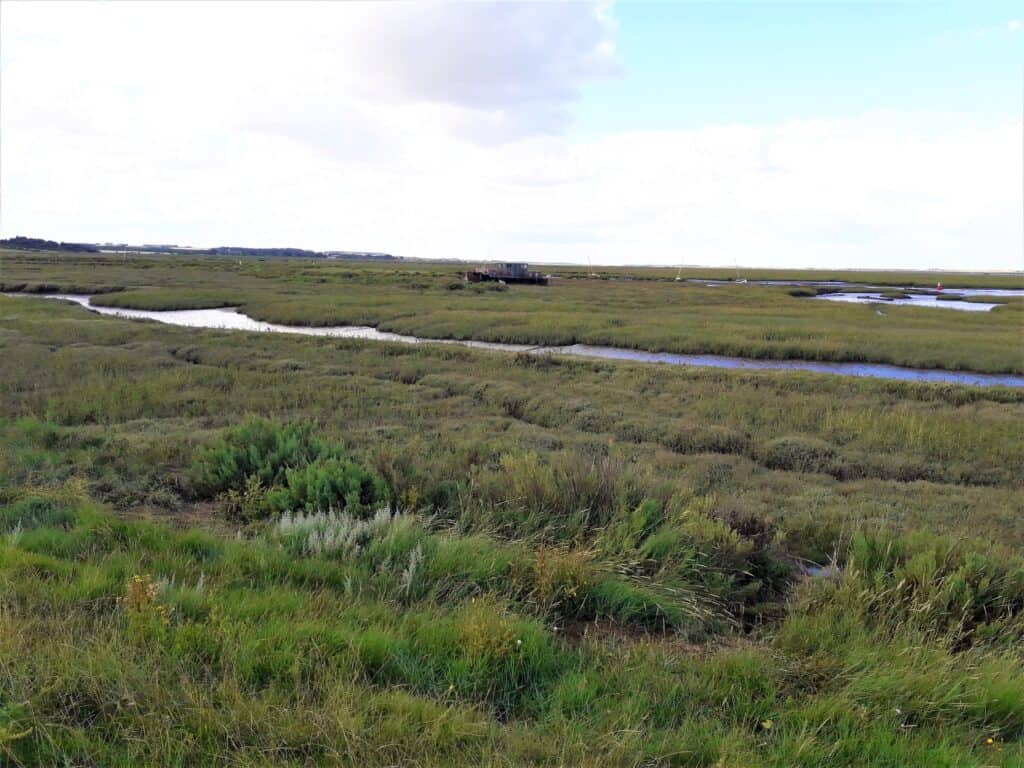 Low Tide
Reaching the dingy park at Blakeney and then the National Trust car park on the seafront I could easily see that the high spring tide had gone out a lot – the car park was full of puddles and the water level was extremely low in the channel.
You have to be careful if you park here not to leave your car too long around full and new moons, as you may return to find it submerged!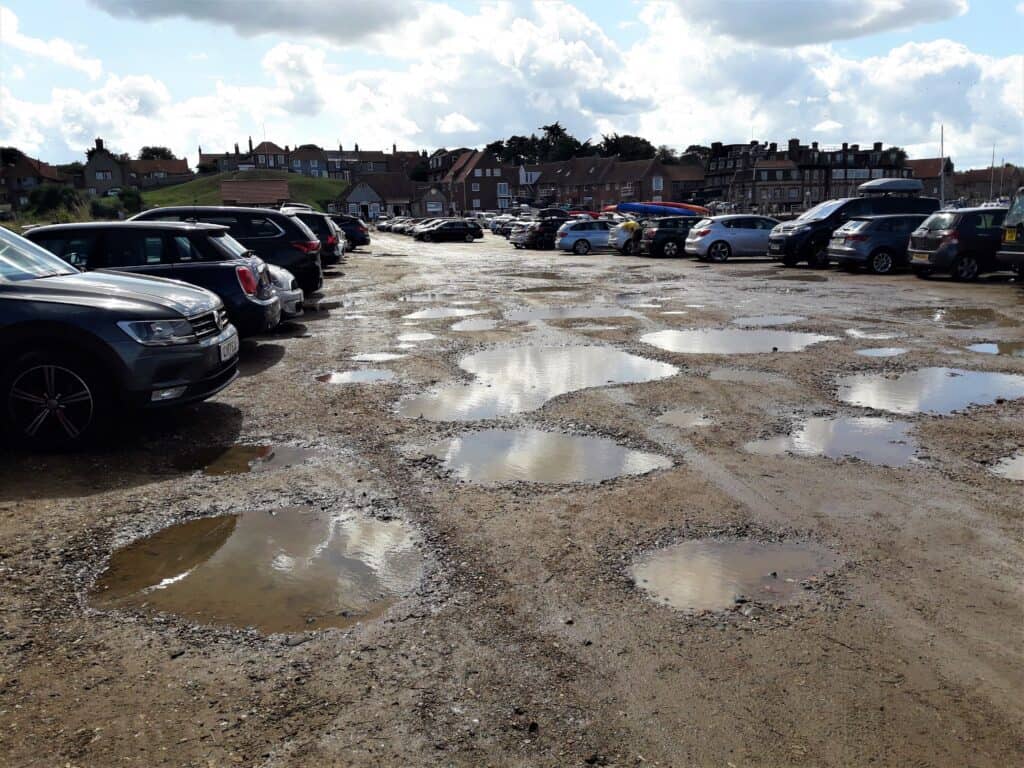 Lunch
Once in Blakeney, I immediately headed for the White Horse pub, which was up the hill a little. It was quite busy but I managed to find a small table by the bar and ordered some chips, veggies and a pint of orange juice and lemonade. I felt a bit subconscious as most other people seemed to be dressed up for lunch, and I obviously gave off a different kind of perfume after my morning's hike.
After lunch, I treated myself to a quick wash in the pub bathrooms and reapplied my suncream. It's amazing how much better you can feel just by washing your face, neck and hands well. Do you find as I do that you tend to get a curious salt covering when hiking in hot weather? It reminded me why I'd brought effervescent isotonic tablets with me.
Resupplying
I knew that the shop in Blakeney was bigger than the one back in Cley, so I popped in to pick up some more snacks, including a tube of chocolate peanut butter and some fresh bread to have as a snack later. I also found a lovely friendly cafe selling homemade cakes and flapjacks nearby, it felt like a real treat. The employees couldn't believe how far I was planning on walking that day!
I packed my treats in my rucksack and made my way down to rejoin the path heading towards Morston.
Morston
The sky started to look quite ominous as I set off again for the second half of the day. But I felt revived and happy to be on the go again.
Suddenly it became extrememly windy, especially when I was more exposed leaving the built up area around Blakeney. And then the rain came.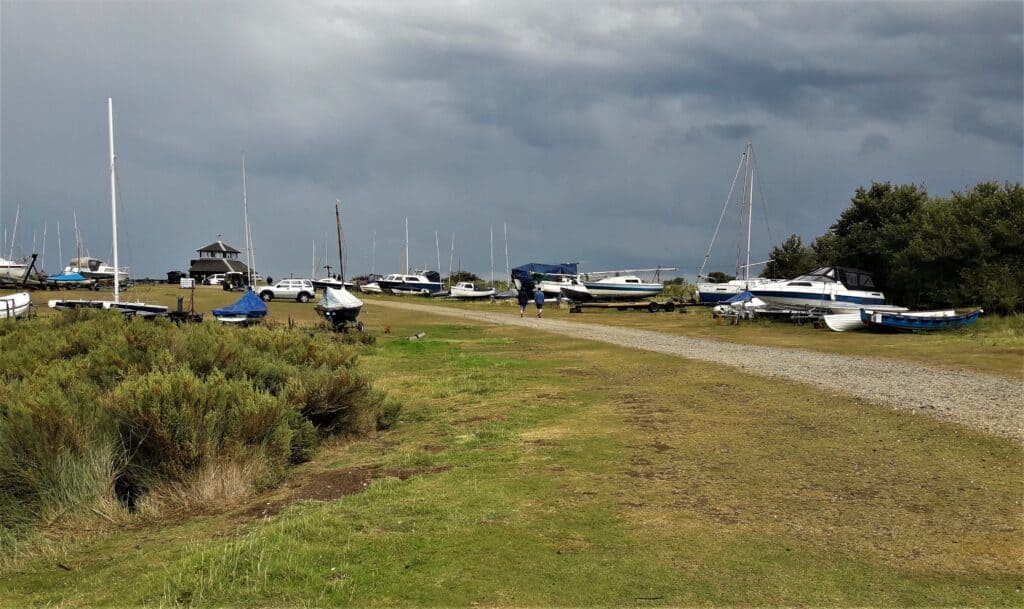 Blue Poncho try out
So one idea that I had when cosy at home was to bring my new blue poncho with me on the trip. I could simply pop it over my head and rucksack to keep myself dry in a sudden downpour.
This seemed like the perfect opportunity to try it out. So I quickly pulled it out and chucked it over my head and pack.
However, I realised that in practice it wasn't quite as practical as it sounded.
The wind took hold of it pretty quickly and flapped it around my head really hard. I think it actually made me wetter… I tried really hard to get the sides of the poncho to fasten, but the velcro just wouldn't hold in the wind, and I ended up looking like a bright blue out-of-control sail.
Walking towards me seemingly out of nowhere, was another female hiker. I'm pretty sure I saw her smirking at the sight of me being blown around by my blue poncho, so after some wrestling, I took it off and stuffed it in a side pocket. So much quieter. Note to self: don't use that again over my big rucksack as it doesn't; fit! (No pictures of that incident are available, thank goodness! But there's a picture of said poncho to the right if you're struggling to imagine it.)
Stiffkey Salt Marshes
Leaving Morston there was a pleasant wide footpath taking me to Stiffkey. Well, pleasant until a part of it was deeply flooded and there didn't seem to be an easy way round. While I stood considering my options, a small group of hikers came from the other side – they walked straight through and ended up knee-deep in the water at the mid-point. Rather them than me.
I was wearing trail runners and wasn't prepared to walk another 10 miles with saturated feet. So I started to scramble up the spikey bushes at the side of the path and came across a pathlike section that had been flattened enough to get through the prickly plants.
Soon I was on the other side of the flooded section with dry feet 🙂
On the other side, I met a lady hiker coming the other way who said she would be walking West from Wells the following morning on the beach at low tide if I wanted to join her. I wasn't sure but said I'd be on the beach at 7 am if yes and if not then to go on without me.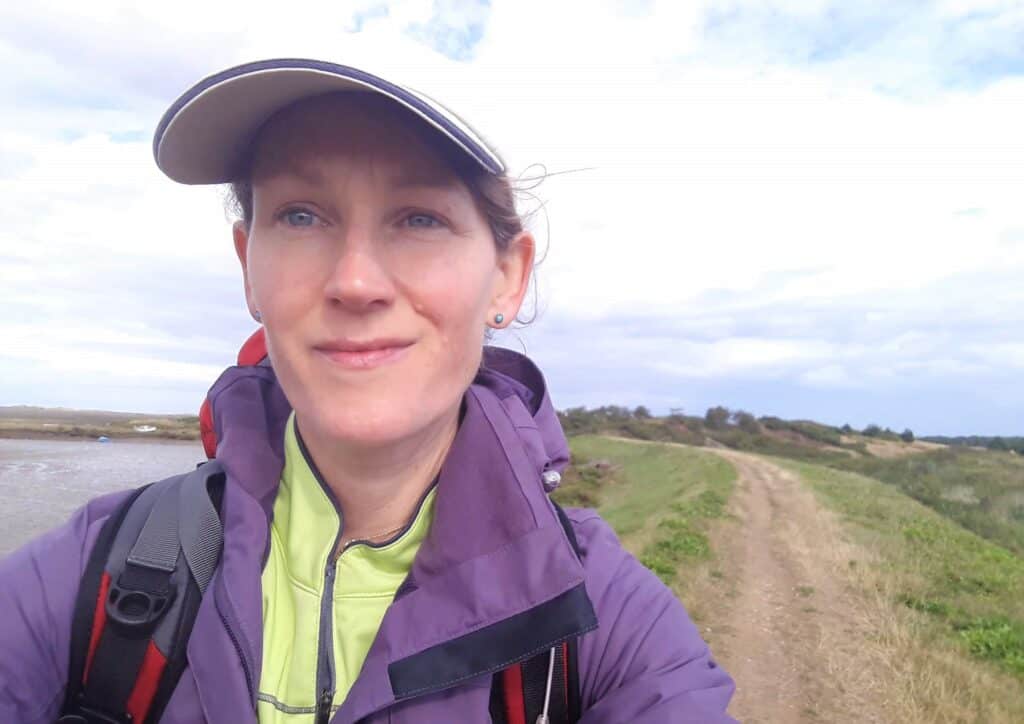 Stiffkey
It was more rural at Stiffkey, the path was quite far inland because of all the mud flats.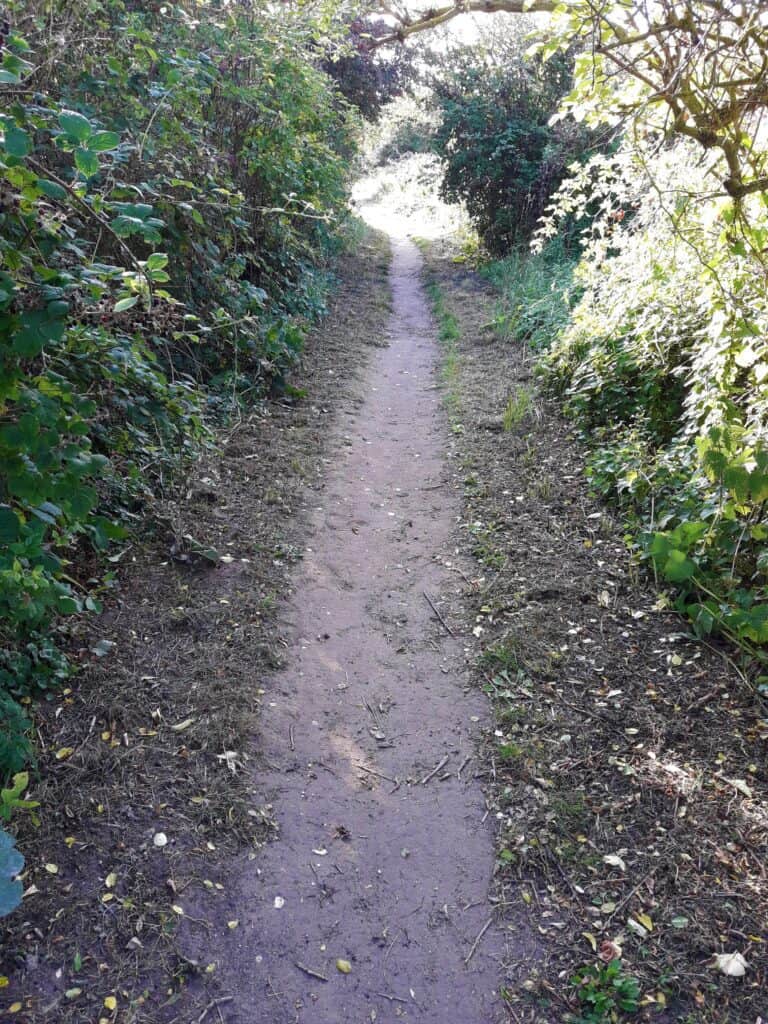 Games With The Hikers
Amusingly in the afternoon, there seemed to be several hikers also following the same route. I would stop for a rest and they would pass me, then later I would pass them again when they had paused.
So a few of us ended up chatting and laughing about it as well as swapping plans. It was fun and really helped to break up the monotony and for me to forget how achy my body was getting.
Wells
Arriving in Wells was such a relief. I had definitely bitten off more than I could chew on this leg. My body wasn't strong enough to handle 20 miles of hiking with a heavy rucksack yet.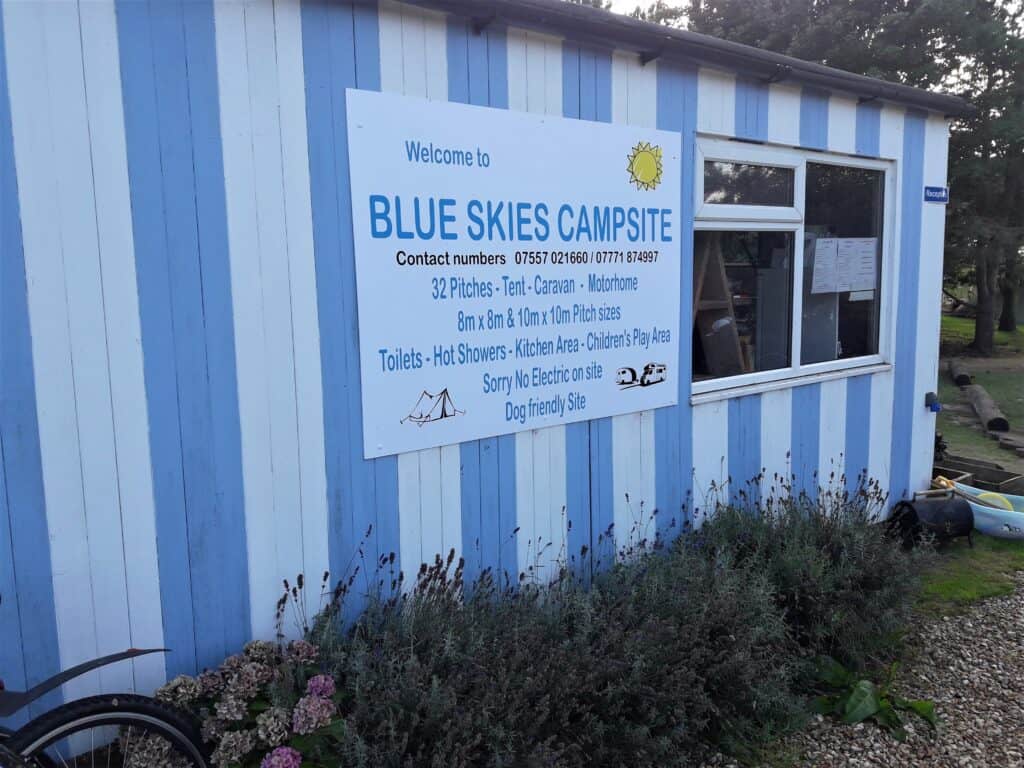 The campsite was easy to find, and had a different feel to the previous night. There were lots of children in another field, but they put me in a quieter area with another couple of small tents.
I was so shattered, that I decided to pitch my tent, shower, eat and get straight into my sleeping bag, where I was out like a light.
The next morning I awoke early at about 6 am feeling a bit dehydrated. The entire campsite seemed to be still asleep. I got up after having breakfast in my sleeping bag, packed and was ready to go by 7:30, happy to continue my North Norfolk Coast Path adventure.
Disclaimer: Please note that this post may include affiliate links to products which may provide a commission to me at no extra cost to you. For more information, you can read my affiliate disclosure in my privacy policy. All opinions are my own, and I only recommend products I believe in.
My latest posts: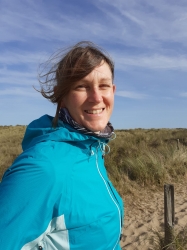 Latest posts by Karen Branscombe
(see all)