Day 3 of the Norfolk Coast Path section continues on beginning the day at Wells-next-the-sea.
You can read days one and two by either clicking on the highlighted text or on the links at the bottom of this blog.
Wells to Burnham Deepdale
The morning started off a little slow for me. My body was aching a lot from the previous day's walking with my reasonably heavy backpack, and I had bruises on my lower back plus a couple of blisters.
Before starting my last day, my Norfolk Coast Path plan was to finish the walk at Hunstanton, which was what I planned when still at home with my book. It would have meant another 20 mile plus day to get there, plus a 3.5 hour bus journey to get back to Norwich before the buses stopped. Hmmm.
Well, what can I say? I'm an optimistic person by nature, and it seemed perfectly possible to me when I was still at home. However, as the day wore on, I eventually realised that I was walking too slowly to make it in time to get the last bus back. It seems that I need a little more training to do 20 mile days consistently…oh well.
Leaving Wells-Next-The-Sea
Setting off at around 7am was very peaceful, which was a relief, as I had to follow the roads to get to the harbour and rejoin the path.
On the way I spotted a Co-Op supermarket, so popped in to pick up a salad and other lunch things. I really crave salad and fresh food when I'm hiking, probably because of all the dehydrated and packet foods that I end up eating.
The tide looked fast as it moved swiftly around the boats, but it was a calm, reasonably warm morning.
Another reason to do less miles in a day in future would be to give myself more time to explore places on the way. Wells-next-the-sea has a lot to offer in the way of entertainment and food choices, and is a highlight on the Norfolk Coast Path. I would have liked to have had a meal out, but didn't because I was so tired on arrival there – it's a good reason to go back and do it again!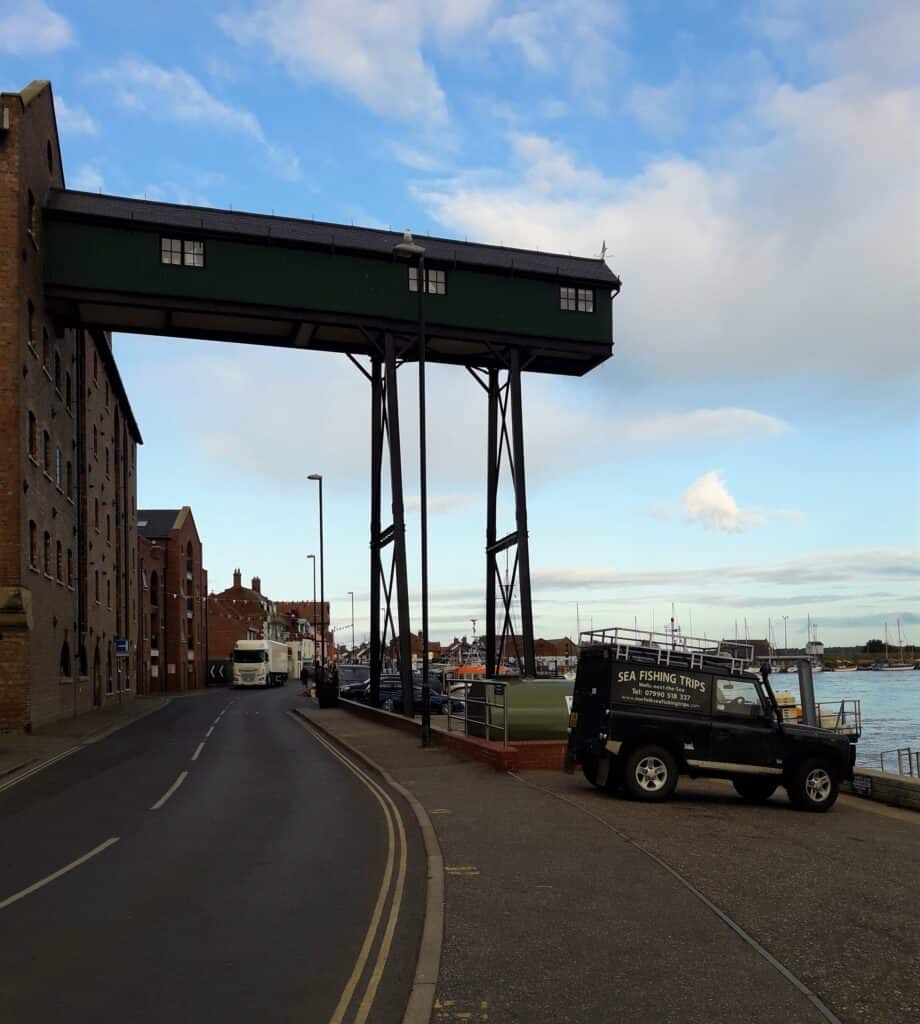 I followed my way along the seafront, and then turned right along the side of the harbour towards the beach.
Climbing up the slope at the end, I had a quick look at the sea before entering the nature reserve. It really is beautiful here, with many seats available to stop and enjoy the view through the trees.
The Holkham National Nature Reserve
No doubt about it, this was my favourite section of the entire walk. Nature was great, and there weren't many people around at all.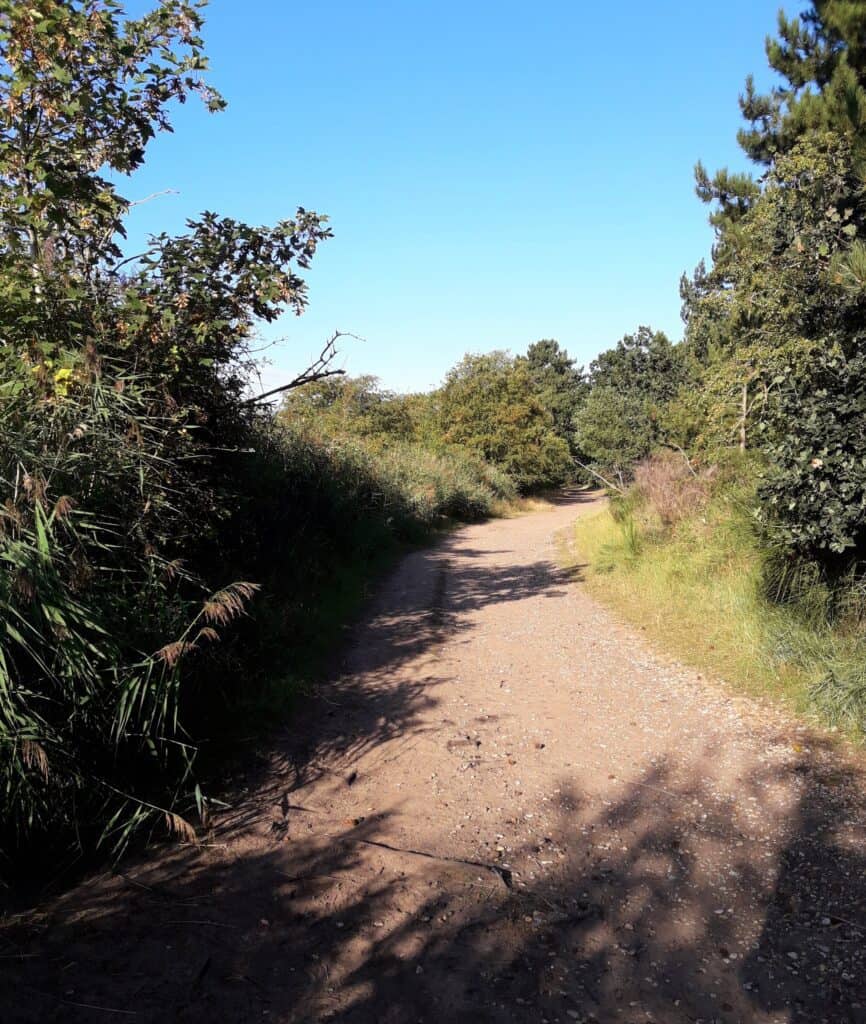 There seemed to be several routes available through the woodland. The tide was still high, so I was unable to walk very close to the water, however, I could either walk through the sand dunes, or find a firmer path through the trees. I chose the trees.
It was a little disconcerting at times – there wasn't a single soul around. All I could hear was the swooshing movement of the trees in the wind. I think I only saw two other people all morning.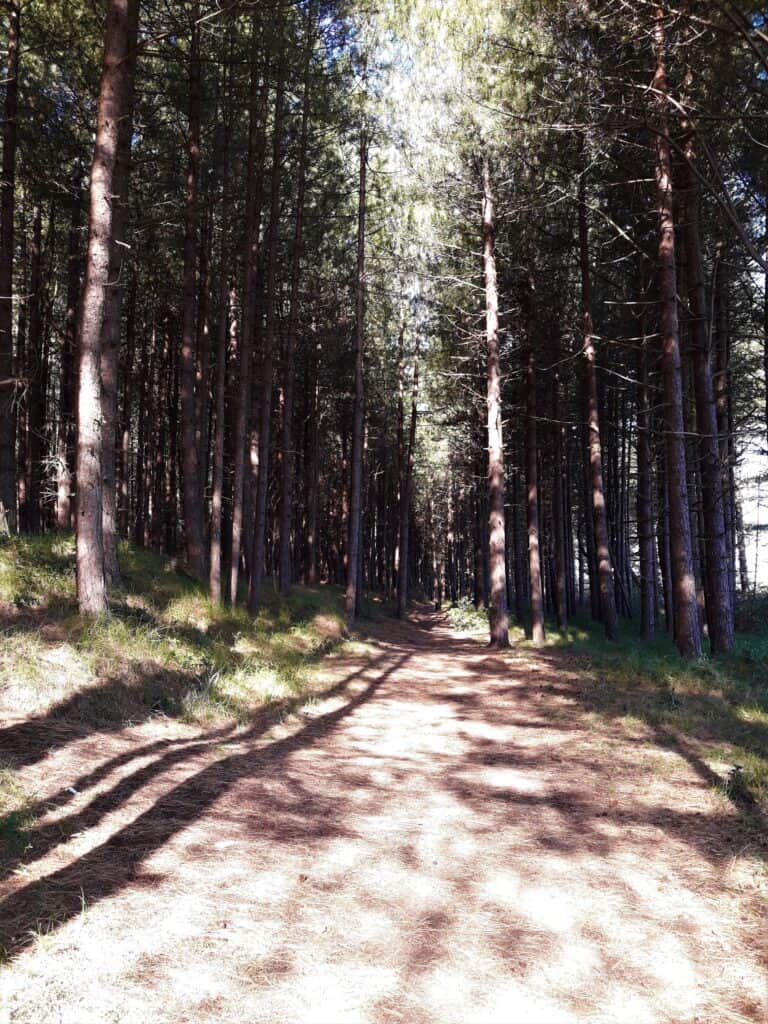 After a good couple of hours, the pine trees came to an end, giving way to a mound of dunes that acted as a sea defense for the fields behind it. The North Norfolk path signs were more regular now, and encouraged walkers to walk on the higher path. I decided to stay low however, as the wind was bothering my ears again.
Soon the path bent round to the left heading inland towards Burnham Overy Staithe.
Burnham Overy Staithe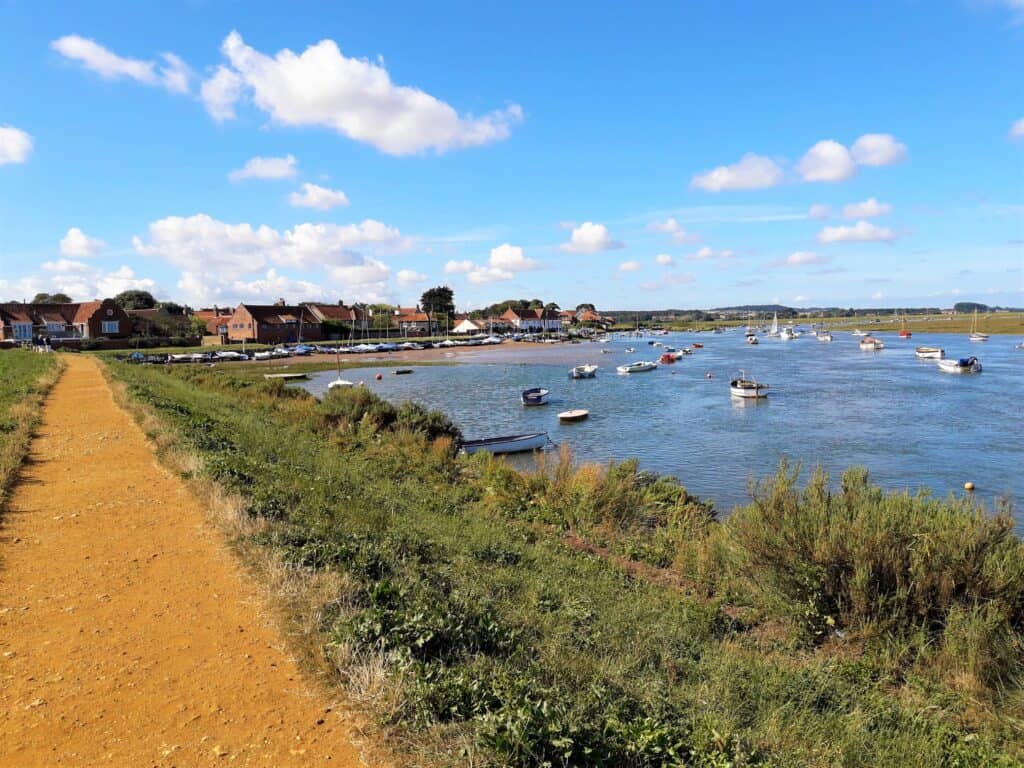 Just before reaching the village I stopped to chat to two German (I think!) female walkers going the other direction. It was a real pick-me-up to chat about the route with someone else. They told me about fantastic hiking routes in Germany and Italy that they had done.
There was a perfectly placed bench overlooking the water on the front. So I stopped for a cup of tea and a snack and a little rest. I couldn't help smile to myself. I was so happy to be there ambling along at my own speed, taking in all the beauties of nature and the coast. It really didn't matter to me that my feet and back were aching. At some point it just fades into the background if you remember to be present in the moment.
An intriguing windmill captured my attention as I left the quaint village. I later discovered that it was actually a National Trust bunkhouse that you could sleep in and of course is perfectly placed on the Norfolk Coast Path, if that's what you're doing. If only I'd known it and had another day free to continue.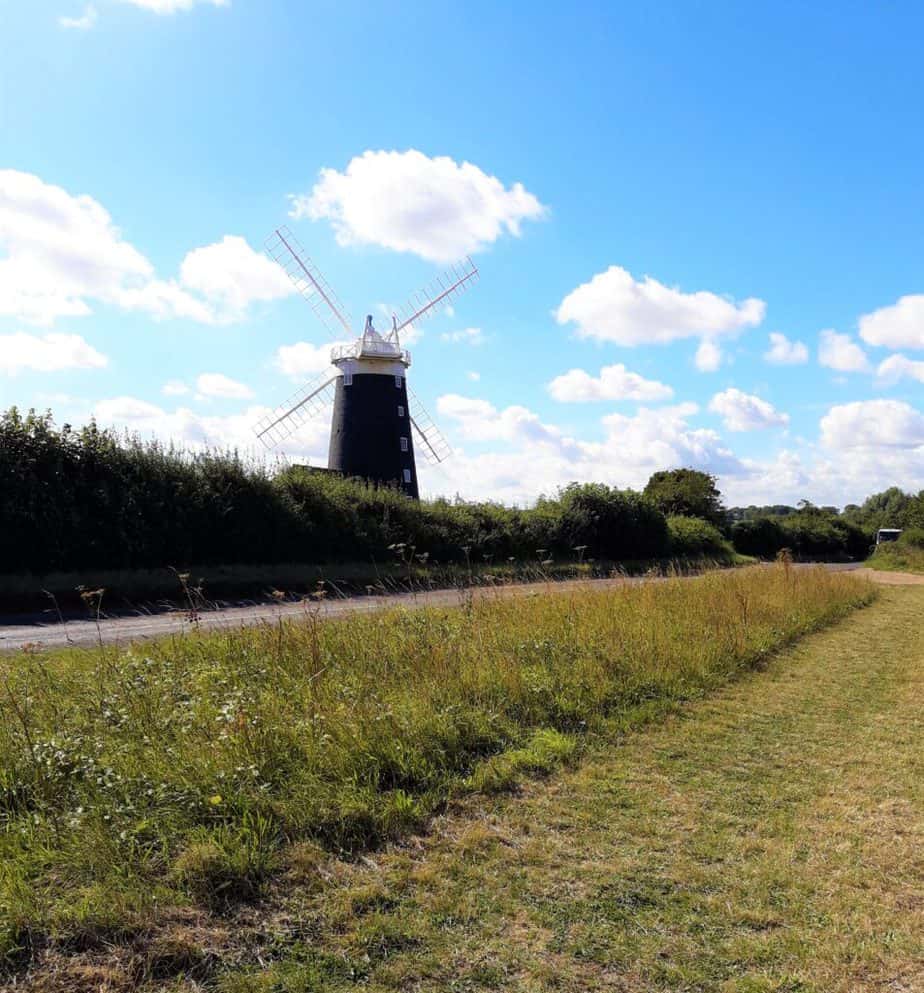 Burnham Norton
Just before the windmill, the path cut in off the road swinging back towards the sea across a field just north of Burnham Norton. It was raised and grassy…and long.
Deepdale Marsh
This section I found rather boring, truth be told. Maybe because the tiredness was creeping in and I was running out of steam. There wasn't all that much to look at except grassy fields and stopping for a wild wee was a little out of the question as you could be seen for miles around. There were, however, some cute cows on the way.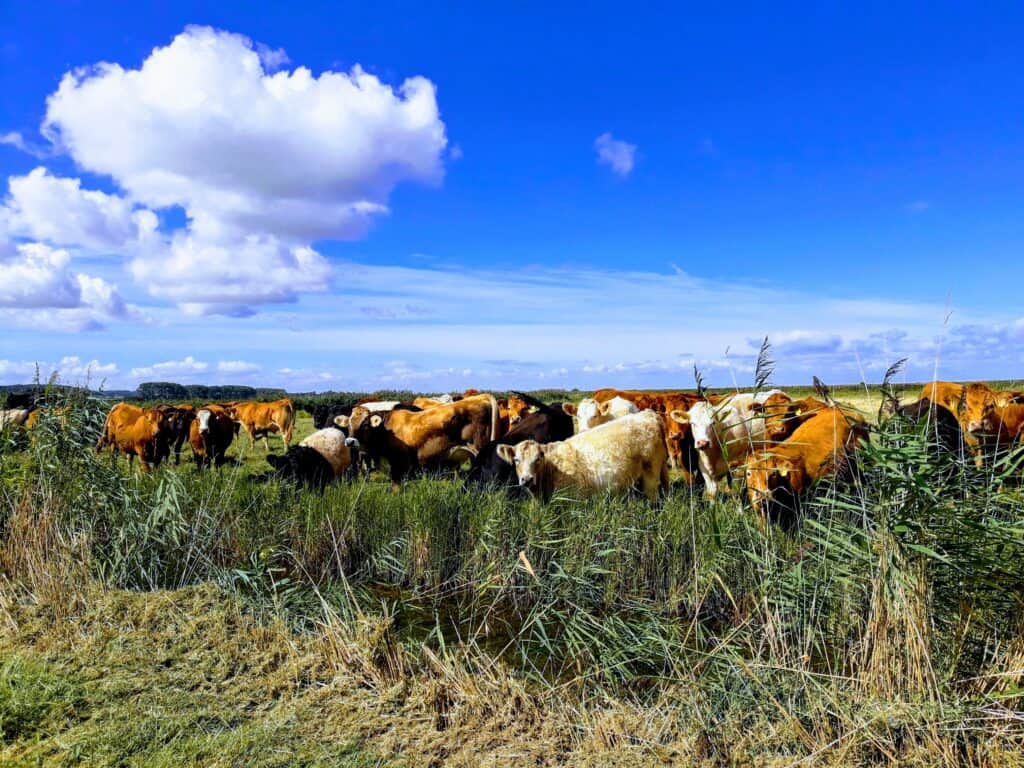 It was at this point that I decided it would be a good idea to stop my journey at Burnham Deepdale and save the last leg of the path for another day. It was clear that I would miss the last bus if I continued on to Hunstanton, and I wasn't able to extend my holiday more.
Burnham Deepdale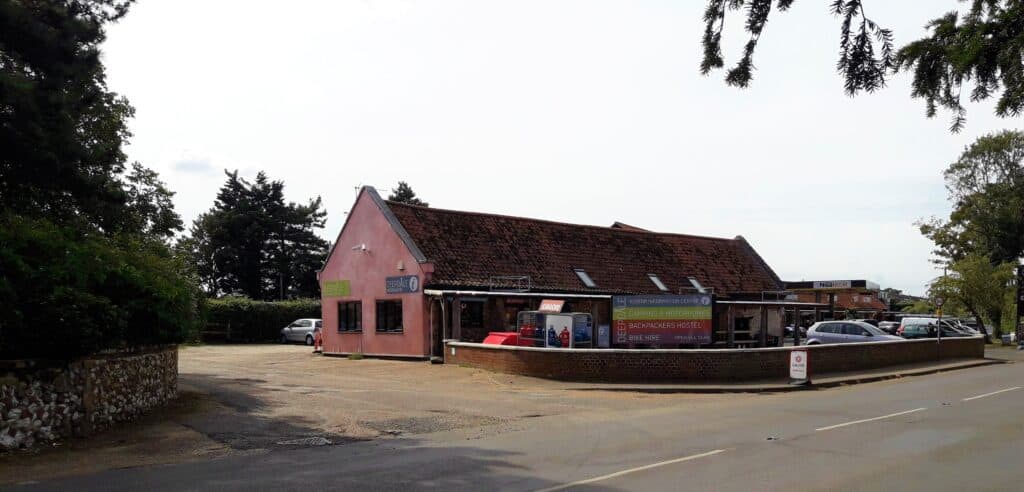 Reaching Burnham Deepdale was a joy. I felt satisfied with the trip and stopped at the café for some tea while waiting for the Coasthopper bus to Wells, where I changed onto one that took me to Cromer to catch the train home.
As a side note, there is an amazing hostel and campsite which gets great reviews in Burnham Deepdale. I haven't stayed there yet, but it's definitely on my list for the future.
On the bus, I couldn´t help but dream of coming back to complete the last section that I couldn´t quite manage on this trip. It took me a couple of months, but I eventually did it, just in the other direction. To read about my Hunstanton to Burnham Deepdale leg click here.
If you've enjoyed reading this blog then you might like to read some of my other ones, below.
Latest posts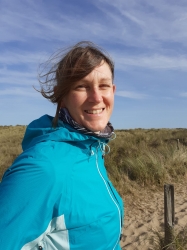 Latest posts by Karen Branscombe
(see all)